Paragraphs
Headline (optional)
VAWOCO Organisation
Subline (optional)
2023 Circular Economy Awards Runner-up
Content
VAWOCO Organisation combats e-waste by providing affordable, refurbished smartphones to communities that have low purchasing power. The business also offers training and certification programs to empower individuals in the field of phone repair.
The enterprise contributes to the circular economy by prolonging the life cycle of smartphones through repair and refurbishment. This reduces electronic waste, conserves resources, and minimises the environmental impact associated with the production of new devices.
Their market is low- and middle-income earners, budget-conscious phone buyers, and college and university students
Content
Social impact
Sensitising communities on the hazards of e-waste
Offering training to phone collectors

Supporting low-income communities to remain networked
Environmental impact
Contributing to keeping the environment safe from hazardous materials by reducing electronic waste

Reducing the number of new smartphones by repairing and re-integrating old ones into the market
Economic impact
Making available cheaper refurbished phones to low-income communities

Providing employment to women and youth
Media Gallery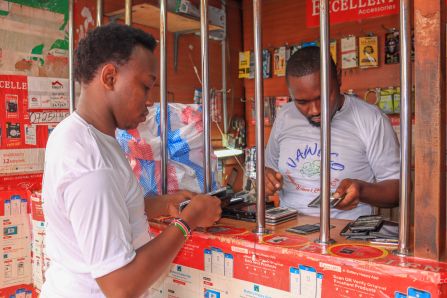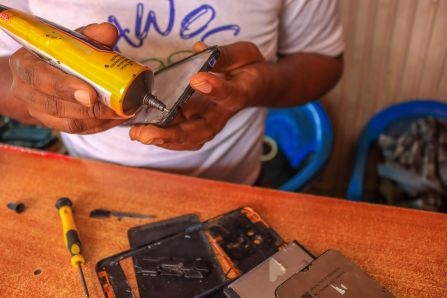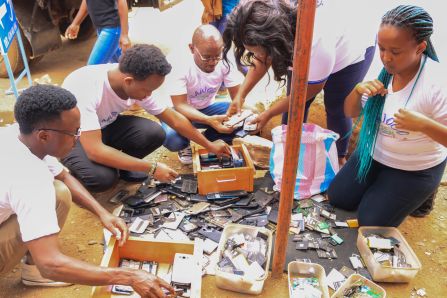 Content
"

We make available cheaper phones – those repaired and refurbished – to communities that have low purchasing power so that they remain in networks and improve their social and economic lives.
We ensure that women – mainly from informal settlements – get an equal share of being trained and employed in advocacy, phone collection, and sorting and repair."
Catherine Muraya
Headline (optional)
Collaborate
Contact Items
Headline (optional)
Catherine Muraya
Subline (optional)
www.vawoco.org
Email
catherine

vawoco.org