Meet CEC Business Advisors: Ekonnect
Paragraphs
Image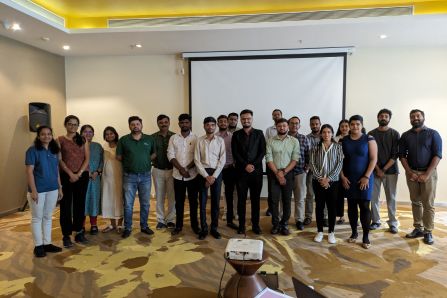 Content
The "Meet CEC Business Advisors" series features CEC partner organisations who play a crucial role in our support for the entrepreneurship ecosystem and especially circular businesses.
Established in 2012, Ekonnect Knowledge Foundation (Ekonnect) is a Section 8 not-for-profit company and a multi-disciplinary think tank offering awareness, training, and education programmes in environmental management and sustainability. Ekonnect engages in practice research, operates knowledge and innovation networks and facilitates eco-entrepreneurship under the guidance of its international experts. The company also undertakes policy-research and action-based projects with community-orientation. We had a chance to interview Sameer Kulkarni, Principal Environmental Engineer, about the partnership between the CEC and Ekonnect.
Image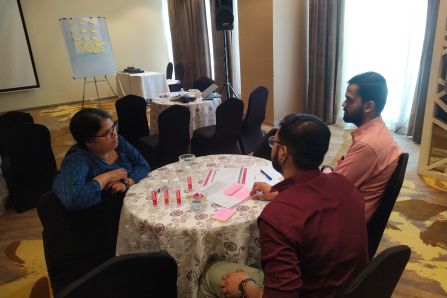 Content
How does your organisation support circular enterprises?
Recognising the importance of entrepreneurship in promoting innovation and demonstrating "smart sustainability", Ekonnect Knowledge Foundation offers mentoring programmes to help enterprises prepare business plans and connect with green investors. It also partners with institutions, mentors, and knowledge networks to bring forth a diverse knowledge base, experience, and skillset. Ekonnect has organised and implemented a number of competitions, hackathons, a Circular Economy Challenge, masterclass courses, etc. to provide mentorship programmes and financial support to eco-inclusive enterprises. Ekonnect is the host organisation of the SEED India hub.
In your opinion, what is the positive impact of providing support to circular SMEs?
SMEs play a pivotal role in transitioning to circular economy from linear economy. Ekonnect provides mentorship and financial support to helps SMEs integrate circular innovation into their business models. Having a circular business model not only offers a competitive advantage to SMEs by creating greater value for their products but also contributes to sustainability.
What do you like the most about the collaboration with adelphi's Circular Economy Catalyst? Is there a topic you especially enjoy from the workshops?
We think it is very useful to have the workshops structured according to the stage of the enterprise. The workshops offer simple but effective set of tools, to explain the concepts, and one-to-one handholding support to enterprises. There is also an opportunity to network with like-minded entrepreneurs, brainstorm and learn from experiences. In addition, we find the use of post-it-notes a very unique and engaging method of communication and presentation.
What is your vision for the future of circular SMEs and the support ecosystem in your country?
The Government of India (GoI) has recognised the importance of circular economy as an important strategy to meet the United Nations Sustainable Development Goals (SDGs) and launched Mission LiFE (Lifestyle for Environment). Mission LiFE is an India-led global mass movement to nudge individual and community action to protect and preserve the environment, for example, by promoting circularity. Along with this, Start-up India is a flagship initiative of GoI since 2016 that catalyses and builds the entrepreneurship ecosystem.
The COVID-19 pandemic led to the downfall of businesses which failed to adapt, but it also saw a rise in innovation, entrepreneurship, and the number of sustainable consumers. A study on impact of COVID-19 was conducted by UNIDO in India. Given this background, circular economy will play a major role in the post-COVID-19 economy in helping SMEs and the community at large to deal with existing challenges, create value through life cycle thinking, and work towards achieving SDGs while increasing their resilience to such shocks.
What more can we do together? Future outlook:
In the future, we aim to develop a course curriculum for university students on circular businesses; conduct a yearlong competition and mentorship programme which allows students and entrepreneurs to learn, work on the solutions, and develop sustainable business models with extended expert guidance and financial support; support micro, small, and medium enterprise clusters in industrial zones in improving resource efficiency, optimising production, and increasing impact within their value chain; and increase cross-country collaboration through creating platforms for peer learning, leveraging circular economy, and promoting businesses.
Learn more about Ekonnect Knowledge Foundation
Contact:
Sivaranjani Subramanian, Vice President
Jaykumar Mehta, Assistant Vice President
Sameer Kulkarni, Principal Environmental Engineer