Paragraphs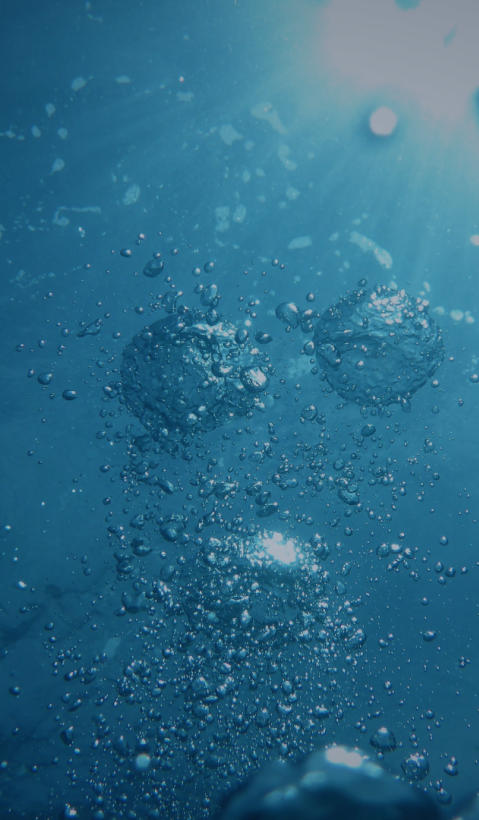 Headline (optional)
Ecorich Solutions Ltd
Subline (optional)
2023 Circular Economy Awards Runner-up
Content
Water, Food & Energy, Kenya
Content
Ecorich Solutions produces organic fertiliser through their AI-enabled WasteBot device. The business converts household waste into high-quality, affordable fertiliser for small-scale farmers, enhancing soil health and increasing farm yields.
Ecorich Solutions contributes to the circular economy by transforming household waste into valuable organic fertiliser, reducing methane emissions from dumpsites, and promoting sustainable agriculture. Their WasteBot device provides a closed-loop system that reduces waste, minimises environmental impact, and improves soil health and productivity.
Content
Social impact
Reaching 2,250 farmers countrywide who increased their farm yields by 36% (2023)
Improving farmers' soil fertility by selling 5,000 bags of organic fertiliser to 2,250 farmers (2023)

Offering job opportunities to youth
Environmental impact
Turning 21 tonnes of waste into affordable organic fertiliser in 12 months (2023), helping keep the environment clean and preserving the natural resources
Preventing 1 tonne of methane from being emitted into the atmosphere (2023)

Reducing the massive use of synthetic fertilizer by 55% (2023)
Economic impact
Offering affordable fertiliser to smallholder farmers, 70% cheaper than other chemical fertilisers

Supporting farmers increase their income by 52% (2023)
Media Gallery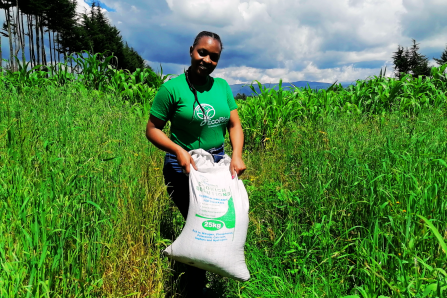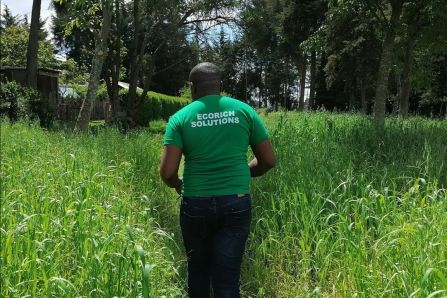 Content
"

We have prevented 1 ton of methane gas from being emitted into the atmosphere in the last 12 months through the reduction of dumpsites.
Our technology takes only 24 hours to convert the otherwise harmful waste to nutrient-rich organic fertiliser that we then collect and sell to smallholder farmers in rural areas."
Joyce Rugano
Headline (optional)
Collaborate
Contact Items
Headline (optional)
Joyce Rugano
Subline (optional)
www.ecorich.co.ke/
Email
joycewrugano

gmail.com