Paragraphs
Headline (optional)
Bintix
Subline (optional)
2023 Circular Economy Awards Runner-up
Content
Housing & Infrastructure, India
Content
Bintix is an innovative Waste-Tech start-up that traces plastic waste & harnesses insights from it, to ensure economically and environmentally sustainable solutions. They use technology solutions – combining QR & Bar Codes with AI/ML - to collect, tag & analyze waste of households.
The company's circular economy contributions involve addressing key challenges in plastic waste management through waste recovery, sorting, and traceability. They promote waste segregation at the source, collect data on waste collection, and manage low-value plastics appropriately.
Their market includes households, FMCG companies, and businesses in waste management.
Content
Social impact
Providing employment to over 115 people including informal waste collectors, out of whom about 60% are women (2023)

Promoting behavioral change at household, community and city level on waste-segregation at source
Environmental impact
Averting 1,750 MT+ of dry waste reaching the landfill, of which around 750 MT are plastics (2023)

Averting 6,000+ MT CO2 from its operations getting released into the environment (2023)
Economic impact
Reducing the cost of treatment and transportation of waste by encouraging waste segregation at source

Generating jobs in the circular economy in 7 cities in India, generating 135+ jobs (2023)
Media Gallery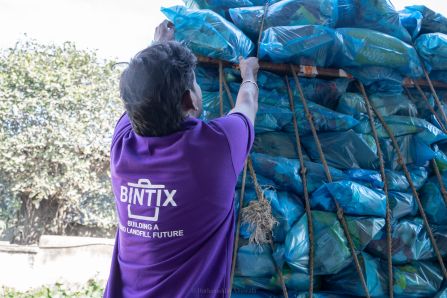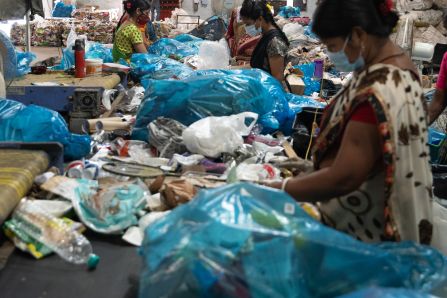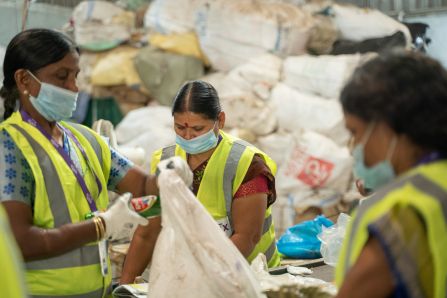 Content
"Bintix is leading the first-ever insights from waste movement, to make waste more valuable, that in turn funds the removal of 100% of ocean-and-landfill-bound plastic and champions fair employment of marginalized waste workers (>66% women, earning 120% of minimum wage)."
"

Bintix ensures all of the plastic waste collected is sent to certified recyclers ensuring proper end processing

.

"
Satheesh Avaragolla
Headline (optional)
Collaborate
Contact Items
Headline (optional)
Satheesh Avaragolla
Subline (optional)
www.bintix.com
Email
satheesh

bintix.com