Paragraphs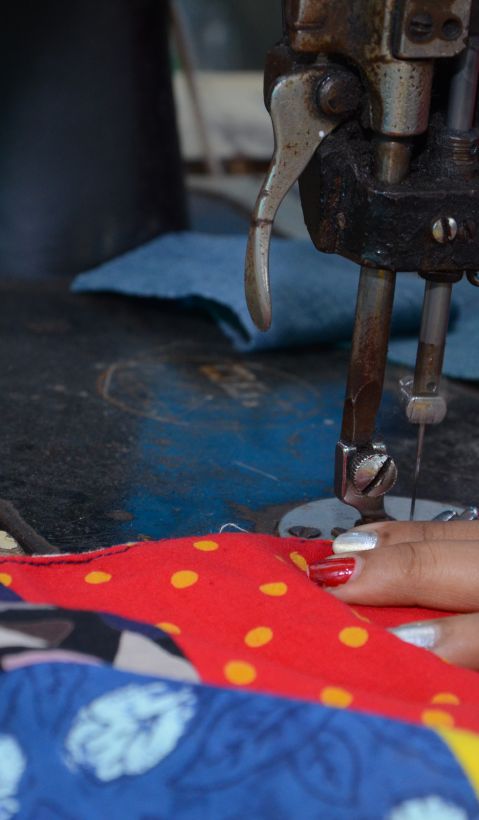 Content
Textiles & Handcraft, India
Content
Arani Ecosteps is an eco-conscious enterprise that offers affordable, dry concentrate personal and home care essentials, such as toothpaste tablets and shampoo bars. Their innovative products significantly reduce packaging requirements by eliminating water content, contributing to a more sustainable future.
Arani Ecosteps embraces the circular economy by minimising unsustainable resource usage, replacing non-renewable inputs with renewable alternatives, and reusing existing resources. Their paper and home compostable corn starch packaging has already replaced over 130,000 plastic units, weighing more than 2 metric tons.
Their target market includes environmentally conscious individuals looking to reduce their household plastic waste. Till now, the products have seen maximum adoption by women aged 22-45 with higher educational degrees, who prioritise gentler products and less wasteful packaging. Additionally, they offer refilling services at their Gurgaon store to further reduce waste.
Content
Social impact
Contributing to reducing the amount of waste in landfills

Contributing to a cleaner environment and better living conditions for communities living near landfills
Environmental impact
Reducing over 2 tons of waste by offering sustainable alternatives to plastic (2023)

Reducing over 130,000 plastic units with sustainable solutions (2023)

Reducing greenhouse gas emissions from production by cutting down plastic usage
Economic impact
Increasing economic efficiency by providing compact products that reduce packaging, warehousing, and shipping costs
Media Gallery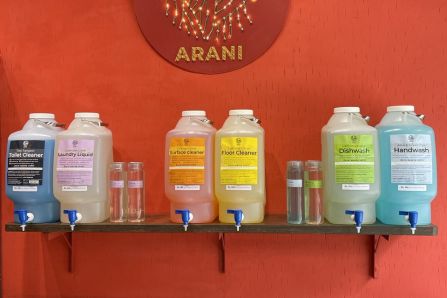 Content
"

Our products save on the fuel for transporting water over thousands of kilometers. All products are packaged in paper or home compostable corn starch films and have helped save over 130,000 units of plastic weighing more than 2 metric tons."
"Reducing plastic waste is an important step to improve the life of communities living close to landfills suffer from diseases caused by chemicals leaching into the surrounding air and water."
Gauri Gupta & Shivraj Singh Negi
Headline (optional)
Collaborate